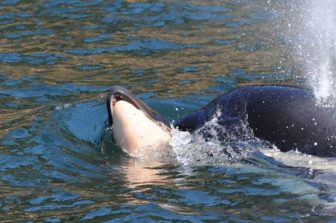 snake river
Memorial originally planned for baby Orca that mother Tahlequah carried for 17 days in grieving ritual, now additionally planned for 3-year old J50 (Scarlet).
WHAT: Memorial for J35 Tahlequah's Baby and J50
WHEN: Friday, September 21 – Starting at 3:00pm – 7:00pm
WHERE: Occidental Square Park in Pioneer Square on the Traditional lands of the Duwamish Peoples, 117 S Washington St, Seattle, WA 98104. Procession to The Federal Building at 915 2nd Ave to begin at 5:00 PM calling for the removal of the Lower Snake River dams.