The Activist Training Lab
Biodiversity loss is so dire that an international panel of 145 scientists has estimated that 1 million plant and animal species face extinction. We need bold policies, transformative institutional shifts, and systemic change to meet the extinction crisis at the scale of the crisis. We need our elected officials, government agencies, corporations, and powerful institutions to take action to protect biodiversity and ensure that its benefits are shared equitably by all communities.
One of the most powerful tools we have in our toolbox for advancing this change is grassroots organizing. Grassroots organizing is defined as building and using people power to address problems at their roots and create systemic change. The Activist Training Lab is a set of training programs, resources, and coaching and mentoring services for organizations and individuals who want to build the fundamental skills of grassroots organizing. The Activist Training Lab helps organizations and individuals launch strategic grassroots campaigns and win those campaigns. The Activist Training Lab is building power within and increasing the effectiveness of the movement for conservation and biodiversity justice — and we want you to join us in that mission.
Check out what the Activist Training Lab has to offer for our member groups, non-member organizations, and individual activists below.
6-Week Capacity Building Course
We run this free course twice a year (spring and fall) for staff, interns, and volunteers from our member groups and other conservation organizations. Participants attend weekly online classes to develop their knowledge of grassroots organizing and build skills like setting campaign goals, power-mapping, strategic tactics, messaging, recruitment, and leadership development. They also write or revise a strategic campaign plan that addresses an issue their organization works on during the course, and receive valuable 1-on-1 coaching.
Click here to learn more or apply
On-Demand Training
We create and facilitate custom trainings for our member groups and allied organizations. We work with you to identify training needs and help you fill those gaps. Our trainings can look like everything from a quick 15-minute presentation on the definition and history of grassroots organizing to daylong strategic campaign planning sessions to skill trainings on how to host successful letter-to-the-editor writing parties. Reach out to Sarah at
[email protected]
to start a conversation about on-demand trainings.
Coaching & Mentoring
We provide 1-on-1 coaching for staff, interns, and volunteers working on strategic campaigns in the field. You can talk regularly to a coach who will help you in solve problems, connect with resources, and support you in continuing to develop new skills. For a small number of people, we can offer site visits from a coach and small grants to financially support grassroots campaigns protecting biodiversity. Reach out to Sarah at
[email protected]
to learn more.
Coming Soon: Activist Training Lab Videos
We are currently developing a series of short YouTube videos covering the key skills of grassroots organizing, from campaign planning to recruitment and leadership development to deploying tactics like working with the media, art actions, lobbying and more. We expect to launch these Activist Training Lab videos in summer 2023 – so check back then!
Activist Training Lab Leadership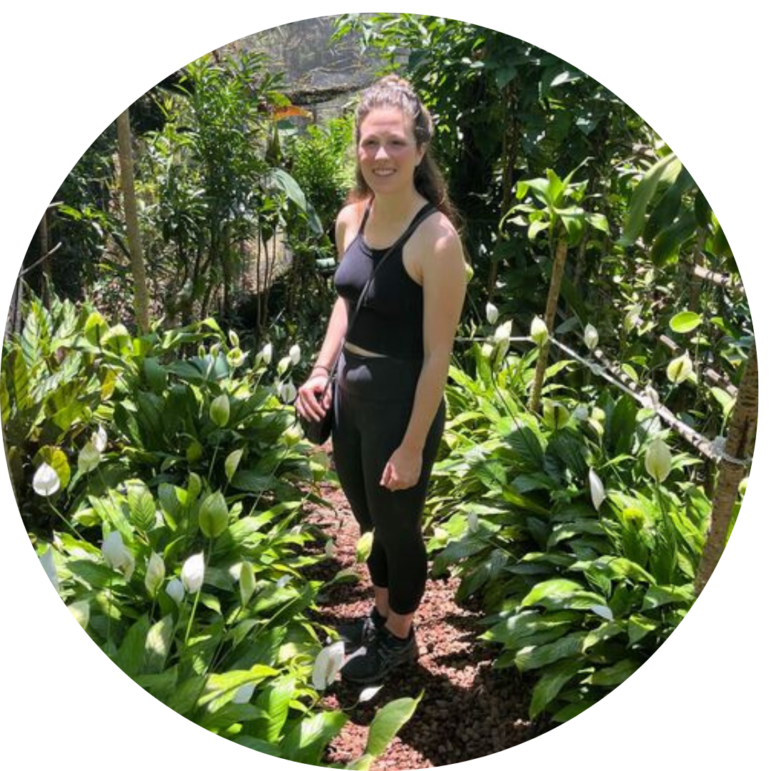 Sarah Starman has been directing the Activist Training Lab since 2020. Sarah attended the University of Pennsylvania; she majored in Urban Studies and within that focused on the history and theory of grassroots organizing. She built field experience while in school by working on a nonpartisan voter registration and mobilization drive, a campaign to increase affordable housing in Philadelphia, and a campaign to pressure Penn to divest from fossil fuels. Since graduating in 2018, she completed Green Corps' one-year fellowship program for environmental organizers and has led or worked on grassroots campaigns with organizations such as Oceana, Mighty Earth, PennEnvironment, Sunrise Movement, and Endangered Species Coalition on diverse issues including climate justice, plastic pollution, and wildlife habitat conservation. While she still does some campaigning, she focuses now on bringing her wealth of experience to the Activist Training Lab and supporting individuals and organizations who want to build grassroots organizing skills and experience. She directs the Activist Training Lab; creates and facilitates many of the trainings; provides coaching; and brings in other experienced trainers and coaches as needed. She is always excited to connect with individuals and organizations who are passionate about biodiversity or the power of grassroots organizing.