Pennsylvania's Biodiversity
With over half of its land area occupied by forests, Pennsylvania is a nature-lover's haven. From the ruffed grouse, to the bog turtle, to the northern flying squirrel, the region is home to a remarkable array of species contributing to its rich biodiversity. Extensive ecosystems benefit the state in a number of ways. The outdoor recreation and tourism industry brings in revenue in the multi-billions annually, providing residents with jobs and both tourists and residents with an array of unique activities to choose from. In addition, natural spaces for outdoor activity promote public health by encouraging physical activity. 
The Problem
Habitat loss and fragmentation are the biggest drivers of species decline and extinction worldwide. Fragmentation reduces the ability of wildlife to migrate, find mates, disperse (establish new territories), and may limit their access to food and water. Fragmentation also limits wildlife's ability to adapt to climate change. Connections northward and upward will be crucial as our climate warms to provide pathways to cooler climates, including mountain ranges.
Fragmented landscapes present danger not only to wildlife but to humans also. In 2013 Pennsylvania was an undisputed leader throughout the country in deer-vehicle crashes, at 115,000 incidents that year resulting in 14 deaths and 1,352  injuries in 2012. These concerns are only the tip of the iceberg, representing just some of the drivers behind our campaign to increase habitat connectivity.
The Solution
The Endangered Species Coalition has developed several strategies to address habitat fragmentation in Pennsylvania through the promotion of wildlife corridors, an area of habitat connecting wildlife populations separated by fragmentation. 
The most significant way that we can influence the future of our natural spaces is by communicating our concerns to legislators. Building a support base through volunteer meetings, educational events, and coalition building will help the campaign gain traction and visibility, uniting organizations and individuals under a common goal. Tactics such as grassroots organizing, written media campaigns, and educational events take the campaign one step closer to connecting Pennsylvania's habitats and protecting vulnerable species.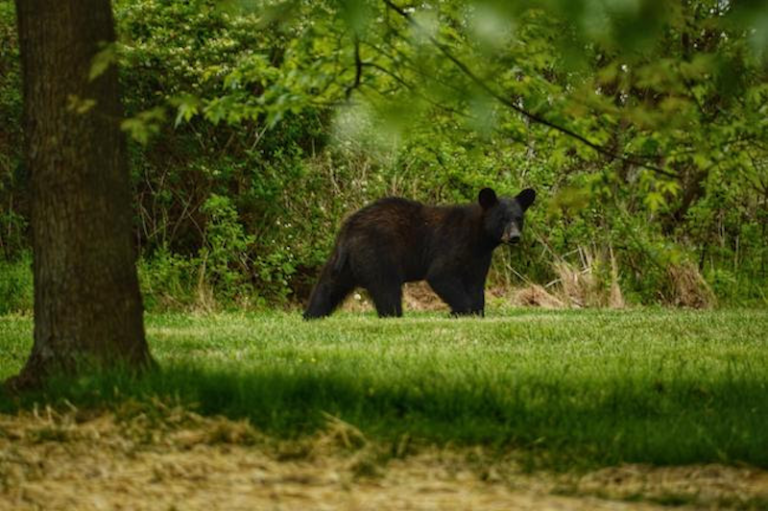 How Can I Help?
There are numerous ways to help us reach legislators and gain support for wildlife corridors, but we need to act quickly.
Sign our petition asking state reps to take meaningful action to support wildlife corridors!
Send an email to your local representative!
Join us for our weekly volunteer meeting on Zoom Wednesday nights at 7pm!