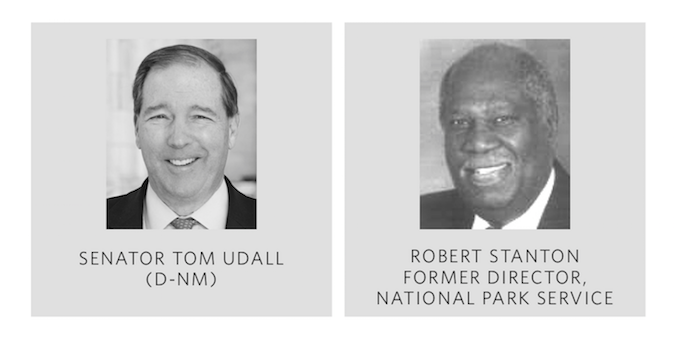 On Monday, October 27, 2020, the Endangered Species Coalition (ESC) held the Stewart Udall Centennial Celebration. The event centered around how ESC is working to carry on former Secretary Udall's legacy of advocacy for conservation. The event was capped off with a fireside chat with former National Parks Director Robert Stanton and Senator Tom Udall (D-NM) with ESC Executive Director Leda Huta moderating the session.
ESC's National Campaign Director, Lia Cheek, kicked the event off by discussing the convergence of biodiversity loss and environmentally vulnerable communities. Lia was followed by ESC's National Grassroots Organizer, Sarah Starman, who talked about the Activist Training Lab and how that was set-up to encourage involvement and education in advocating for wildlife by those with differing backgrounds from across the country.
Over 30 activists and conservation enthusiasts joined the conversation and asked questions ranging from what the public can do to carry on Secretary Udall's legacy and what we could expect should former Vice President Joe Biden (D) be elected as the next President of the United States.