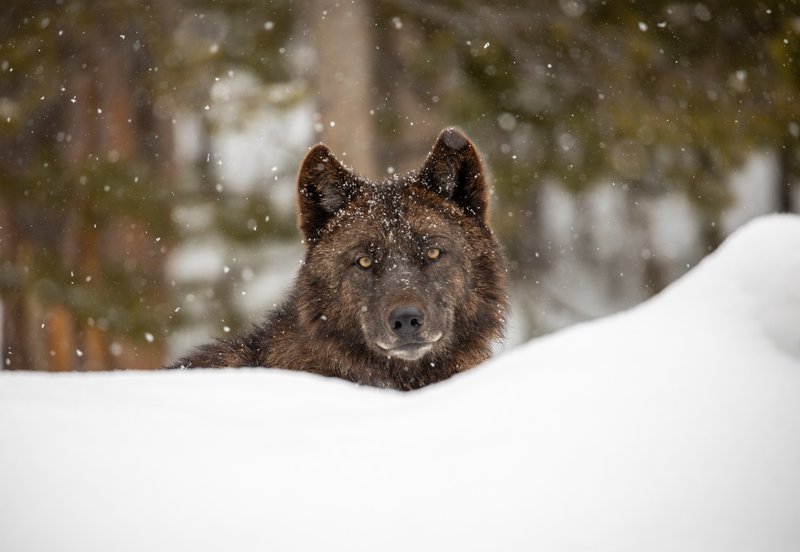 In late April, anti-wolf, agriculture-backed member of the Idaho State Legislature introduced and fast-tracked a bill (SB 1211) to dramatically increase the number of wolves to be killed in Idaho. Over the course of just a few days, SB 1211 was introduced, heard and voted out of the Idaho Senate and the House. The bill would nearly triple the amount of public money that Idaho Dept. of Fish and Game provides for killing wolves, and it allows the Wolf Depredation Board to hire private contractors to do the work. Additionally, the bill would allow unlimited wolf harvest by hunters and trappers on a single license, while creating a year-round trapping and snaring season on private lands. SB 1211 also would allow wolf hunters to chase down wolves on snowmobiles and ATV's. 
Anti-wolf hysteria in Idaho and much of the Northern Rockies is driven by lots of false information, mainly that wolves are eating all the elk and big game, and that wolf-livestock depredation is out of control and can only be solved by killing wolves. Neither of these claims are factual. Elk populations and hunter success in Idaho is so high, that even Idaho Fish and Game recently forecasted future hunting seasons as "the second Golden Age of Idaho elk hunting." And wolf-livestock depredation, while it does happen, represents a small fraction of livestock that die on regular basis—far cattle and sheep die of birthing complications, illness, and severe weather than killed by wolves—and many nonlethal wolf-livestock conflict prevention methods are successfully deployed in Idaho and throughout the region.
Knowing the bill was only days away from the desk of Idaho Governor Brad Little, we quickly issued a member alert to our supporters in Idaho and generated 275 emails urging the governor to veto this atrocious bill. Working with our member groups, citizens and allied group in Idaho, our N. Rockies Regional Representative coordinated a signature gathering process for a letter by retired Idaho-based wildlife professionals also requesting Gov. Little's veto of SB 1211. In just 72 hours, advocates and partners in Idaho recruited 30 wildlife experts to sign onto the letter, and it was delivered to the governor, and the media, generating an Associated Press story that was picked up by multiple news outlets.
Ultimately, and in spite of all the outspoken opposition to the extreme nature of SB 1211, the governor signed the bill. We are dismayed that one of the hardest states on wolves will now institute even harsher measures using public dollars to ramp up its wolf persecution campaign across the state. Wolf restoration in the West is one of the greatest conservation successes of the Endangered Species Act, and we at the Endangered Species Coalition will continue to fight to gain greater protections for wolves in Idaho and throughout the N. Rockies and ensure that wolf number are not reduced to a bare minimum token presence on the landscape.