Participate in the 3rd Annual Endangered Species Chalk Art Event!
In honor of Endangered Species Day, we're holding a nationwide, all-ages chalk art competition that anyone can participate in, from wherever you live. This event will help raise awareness of the importance of endangered wildlife, and we'll be giving away a variety of prizes, including a $250 Grand Prize for the best artwork and a number of small prizes just for participating!
This event is a great chance to:
Celebrate the beauty of the endangered and threatened plants and animals all around us.
Raise awareness of the fact that more than 1 million species worldwide are threatened with extinction. 
Participate in Endangered Species Day in a fun, creative way!
WHEN
The competition will take place from Friday, May 19th, 2023 to Sunday, May 21st. Friday, May 19th is Endangered Species Day.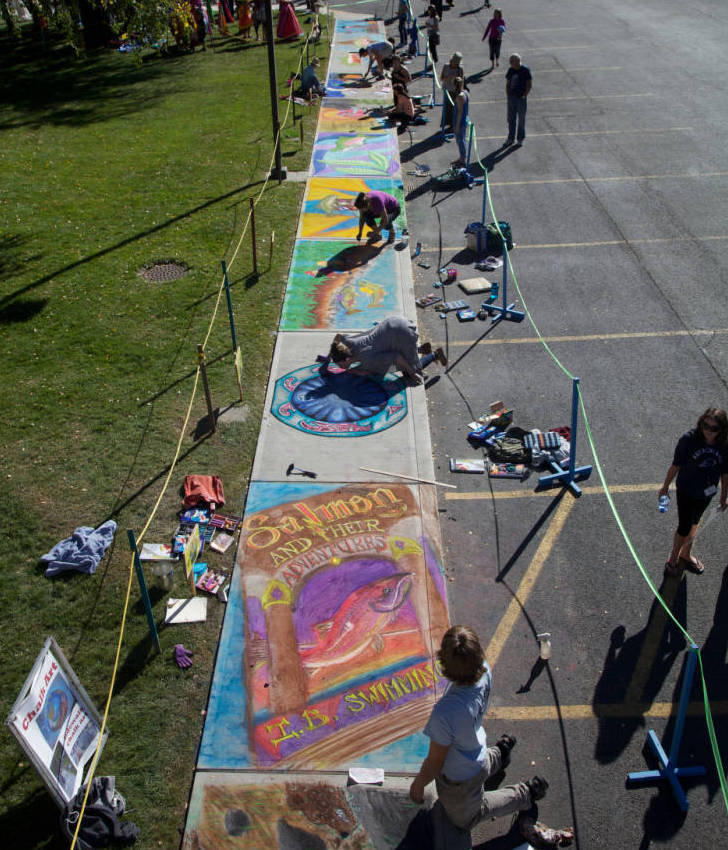 Who
We encourage people of all ages, identities, and skill levels to participate in this competition. We encourage people to create chalk art individually or to collaborate with each other. You can participate from anywhere in the world.
How to Enter
To be eligible for a prize, your art must feature at least one threatened or endangered plant or animal species, and it must be created with chalk. Artwork must be new (created within the previous week – no reusing photos of old chalk art). There are no other restrictions and we encourage you to be creative. 
To enter the contest, you must post a photo of your chalk art on Instagram between 9:00am Pacific Time on Friday, May 19th and 11:59pm Pacific Time on Sunday, May 20th. 
You must use the hashtag #EndangeredSpeciesChalkArt and tag @endangeredspeciescoalition in your caption. This allows us to find your artwork! 
If your Instagram account is private, you will need to temporarily make it public, for one week starting on May 19th, so that we can find and see your post. If you do not have an Instagram account currently, we encourage you to create one in order to participate! If this is not possible for you for some reason, please reach out to us. Parents, guardians, or teachers may post art on behalf of children or students who want to participate. 
Prizes
Grand Prize: Our staff will pick one piece of chalk art that we feel is the most expressive and skillful. This grand prize winner will be awarded $250.
Public Vote Prize: The chalk art that receives the most likes on Instagram by 11:59pm on Friday, May 26th will be awarded the public vote prize of $100. Encourage your friends, family, and followers to vote by liking your post! 
Lottery Prizes: After the Grand Prize and Public Vote Prize are awarded, we will randomly draw names from the rest of the contest participants and award five people with our lottery prizes! These prizes include fair-trade chocolate and other small items. 
If you are a winner, we will contact you through your Instagram account to discuss the details of receiving your prize. Check out our winners from last year here: https://www.instagram.com/p/CPtEs3kgods/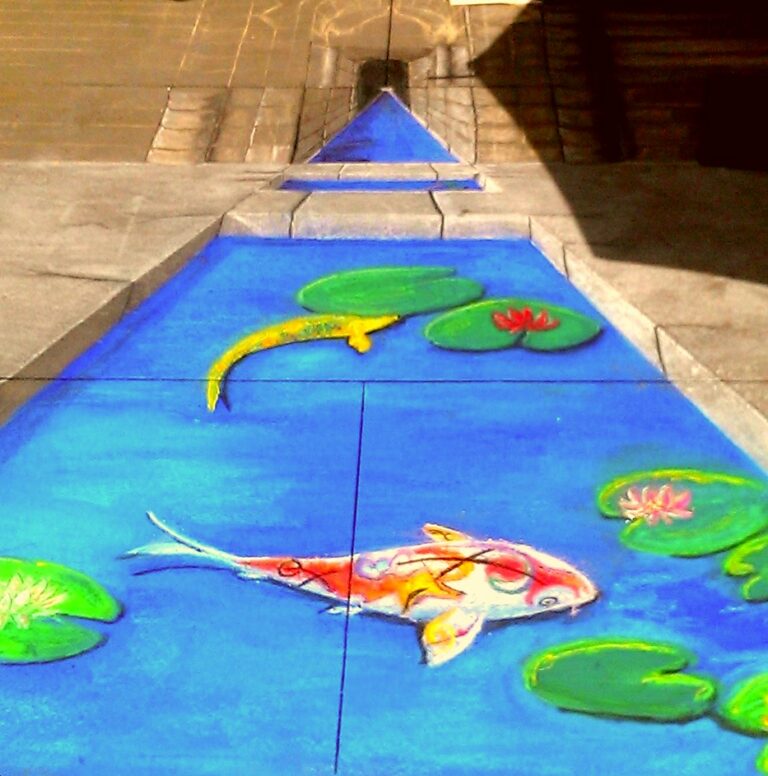 WHERE SHOULD I CHALK?
Here are a few suggestions for where to create your chalk art:
An indoor chalkboard
Another appropriate indoor surface
Your driveway
Your garage floor or walls
The driveway or garage of someone else you know, with their permission
The parking lot, courtyard, or sidewalk of your apartment complex, with permission of the owner
The walkways, sidewalks, or parking lots of your school or campus, with permission of the school or campus
Other private parking lots, courtyards, or walkways, with permission of the owner
Public sidewalks, public streets, or other public surfaces, if this is legal and safe. In some places, chalking on public property is considered graffiti and is not legal. Please be aware of the laws about chalking in your local area. You may need to seek permission from your city to chalk on public property
SAFETY
Only chalk on a street if it's closed to car traffic, as chalking on open streets can be dangerous.
Please note that in places where chalking on public property is considered graffiti and is not legal, this law has been selectively enforced against people of color and people protesting against police brutality. This issue has arisen specifically in Los Angeles, Las Vegas, and other locations. We say this so that you can be fully aware of the risks of chalking in a public place without permission, depending on your identity and your location.
The Endangered Species Coalition is not liable for any legal action that may result from individuals participating in the chalk art competition.
CONTACT