Welcoming Wolves Home to Colorado
Wolves are emblematic of the wilderness. In 2023, Colorado will reintroduce this iconic species to the state – after more than eighty years without the presence of wolves in local ecosystems. The approaching reintroduction of wolves is happening as a result of voter approval of the 2020 ballot initiative Proposition 114.
To learn more about Colorado's wolf reintroduction and receive current updates and progress on returning wolves to Colorado, you can check out Colorado Parks and Wildlife's Wolf Management page. 
To bring awareness and celebrate this amazing conservation achievement, the Endangered Species Coalition will be collaborating on multiple events and projects focused on celebrating the wolf during the month of June. During this celebration we are focusing on connecting arts and culture with conservation as a way to educate and reach as broad a group as possible.
Below are upcoming events happening in the Denver area. Check them out!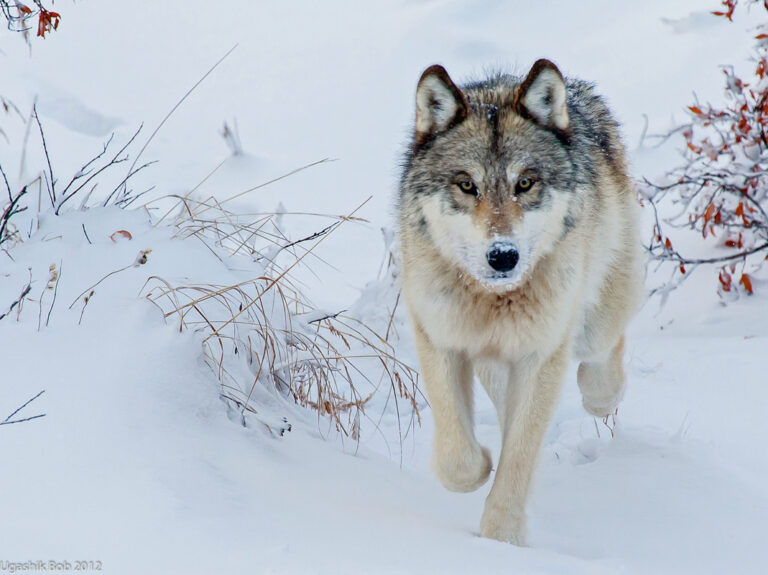 Schedule of Events - click for event details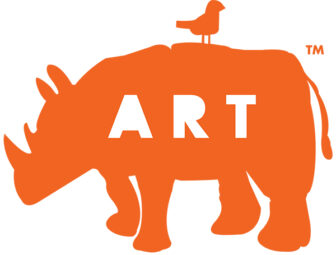 Wolf Murals in the RiNo District – All of June
During the entire month of June, ESC is partnering with the RiNo Mural Program to create three different wolf murals in the RiNo District of downtown Denver. These three murals will be located and created by the following artists:
We are excited to have these amazing artists create pieces celebrating the wolf and hope that you get a chance to stop by their mural during June! 
The artists will also be participating in a mural dedication ceremony and arts panel on June 18, 2022. More details further down the page! 
Wolf Passport Program - All of June
During the entire month of June, ESC is partnering with local breweries in the downtown Denver area to put on a wolf-themed passport program! 
Find a physical passport at one of the participating partners and jump around to the different locations to get a wolf beer, koozie, drink deal, and more! 
Travel to 4 of the 5 locations and get a stamp at each one to be entered to win prizes from Patagonia Denver and the Wolf & Wildlife Center!
Get 4 different locations stamped in order to be entered for a chance to win the following prizes!
Two $50 Coupons to the Colorado Wolf and Wildlife Center ($50 value)
Patagonia Gear*

Ultralight Black Hole Mini Hip Pack, 1L ($29 value)
Black Hole Cube, Small 3L ($29 value)
Path of the Puma – Hardcover Book ($24.95 value)
Black Hole Pack, 25L ($129 value)
*All prizes can be switch for gender/size/color at the Denver Patagonia store depending on the winner.
Submit your Passport Here!
Check out our special wolf gallery in Odell Brewing Company 
To continue the celebration of arts and conservation –  five Colorado-based artists will be hanging their wolf inspired pieces up at Odell Brewing Company's location on Larimer. The artists presenting pieces include:
Denver Clocktower Animation & Call to Artists - All of June
During the entire month of June a speciality created animation produced by Edd Carr and Gabriel Rolim will be projected onto the Denver Clocktower. This animation's theme is centered around Colorado's reintroduction of wolves. Make sure to check out the clocktower and enjoy the animation piece.
Times:
Every Tuesday through Sunday evenings
June 2022 — 9:00pm – 11:59pm
Location:
Arapahoe Street side of the Daniels & Fisher Tower, located at 1601 Arapahoe St. on the 16th Street Mall.
Animation Call to Artists
Animators and Artists creating works celebrating the presence of wolves in ecosystems are invited to submit animated shorts and still images from animations in progress, for inclusion in Endangered Species Coalition and Animated Ecologies Wolf Tales project. The Wolf Tales project seeks works exploring wolves as non-human animals with deep ties to human cultural history, playing vital ecological and biological roles in ecosystems.
Wolf Tales celebrates and honors the return of wolves, through creative exploration of the relationship between wolves and humans.
To read the full Wolf Tales Call to Artists and submit work, please visit our Wolf Tales Call to Artists webpage.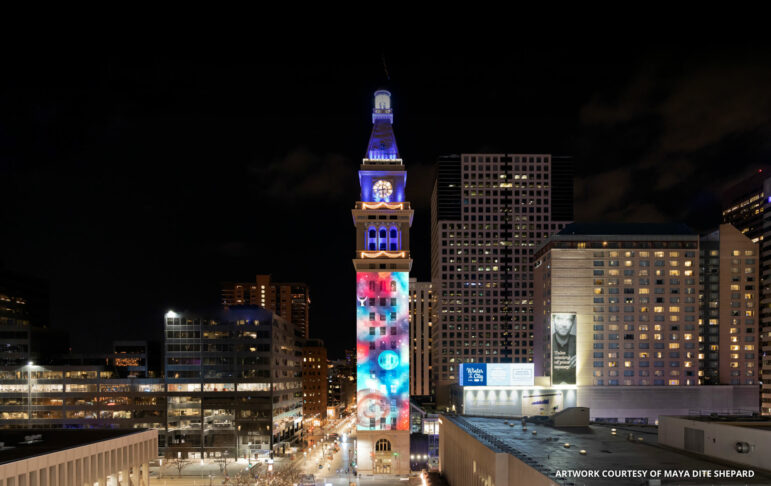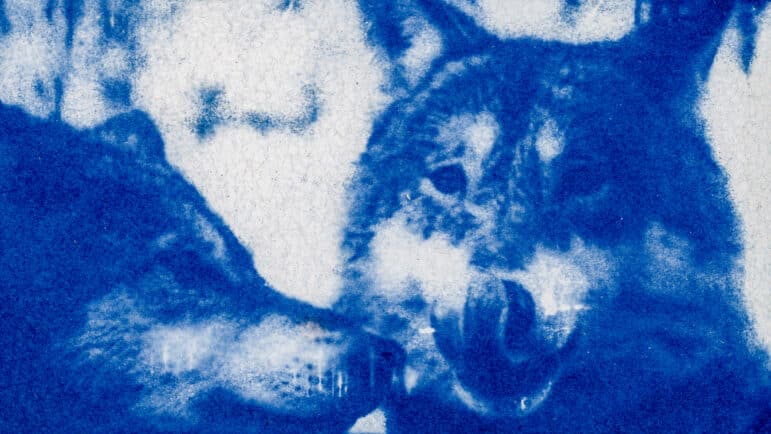 Educational Panel at Patagonia Denver - June 9th @ 5:30pm
Join the Endangered Species Coalition, WildEarth Guardians, and Rocky Mountain Wild, for an educational panel at Patagonia's Denver location! Hear from a great group of experts on the most recent updates with CO's wolf reintroduction, learn about how you can get involved, and get your questions answered! 
Food, drinks, and live music will be provided free of charge! 
Run of Show:
5:30 PM — Doors open to the public with music, food & beverage, organizational information and opportunity to enter drawing
6:15 PM — Introductions and Speaker Panel 
7:00 PM — Q&A with the audience
7:30 PM — Opportunity to win prize drawing & opportunity to look at organizational information, and talk to speakers
8:00 PM — Close
To sign-up for the Patagonia event please use the sign-up button below! 
Learn More About Our Panelists
Karin Vardaman – Working Circle Founder
In 2016, Vardaman founded the wolf conservation nonprofit, Working Circle. Working Circle works directly with ranch families to help them implement strategies to reduce conflict between wolves and livestock. Vardaman was an executive at California Wolf Center from 2013 to 2016, where she developed the stewardship model that inspired her nonprofit. Vardaman has more than three decades of experience in nonprofit leadership, wildlife conservation and environmental education. She worked at ocean education organization Ocean Institute for 23 years before shifting her focus to wolf conservation.
John Murtaugh – Rockies and Plains Representative with Defenders of Wildlife
John brings a lifetime of passion for wolf recovery to the Rockies and Plains as he works to restore wolves to the region. By working with stakeholders across the spectrum, he works to create a strong coalition of support, ensuring that wolves and people can coexist in the west. John has several years of experience in wolf education, advocacy, and husbandry, having previously lead the education and outreach department at the California Wolf Center. In addition to a strong background in wolf advocacy, John's experience in wildlife rehabilitation and restoration comes from having spent nearly a year living in Belize with injured and orphaned primates and working with local communities to promote their reintroduction and protection. These experiences have provided him with a strong background in forging the partnerships necessary for successful wildlife restoration and a commitment to hear the howl of the wolf in the Rockies again.
How to Get to Patagonia's Denver Store
Mural Dedication Ceremony & Arts Panel - June 18th @ 5:00pm
To celebrate and commemorate the amazing murals that our partner artist's will be creating, we will be having a mural dedication ceremony/panel with all of the mural artists on June 18th in the RiNo district. Come by to hear each artists talk about their mural, discuss the connection that art and conservation has, and share their views on how environmental art can help make change in our communities.
Free drinks will be provided by Ratio Beerworks!  
To sign-up for this event please got to the Rino Art District's Eventbrite page by clicking the button below. 
Lost Walks Band Performance - June 24th @ 9:45pm
To end the month of celebration with a bang, ESC is partnering with the local Colorado band, Lost Walks – who as part of the Denver Fringe Festival, will be performing their newest production, "Blood Lantern" which dives into the implications of wolf reintroduction and conservation.    
Performance Details:
Location: The Mercury Cafe – 2199 California St, Denver, CO 80205
Date & Time: Friday, June 24th at 9:45 PM MT
Ticketing: To get your tickets click the button below! Tickets REQUIRED.
Lost Walks is a project rooted in music, movement, collaboration, and conservation. Partnering with wildlife organizations, the band works to raise awareness, empathy, and action toward protecting wolves and returning them to Colorado.
Lost Walks' debut album, "Wolf, Woman, Man,"( 2016) tells the story of a couple who moves to a mountain region and ultimately faces challenges from the elements, each other and a lone, injured wolf.
The newest production "Blood Lantern" is a narrative prequel to "Wolf, Woman, Man." While musically more complex, lyrically, "Blood Lantern" dives deeper into the true implications of wolf reintroduction/conservation. It involves topics like trophic cascade, chronic wasting disease, and the horrific extermination of wolves. "Blood Lantern's" website unveils songs in acts and scientific data supplied by ecologists working within the field.
Live performances also include film projection, but most notably stand out with a team of dancers, whose choreography enhances and informs the band's unfurling narrative.